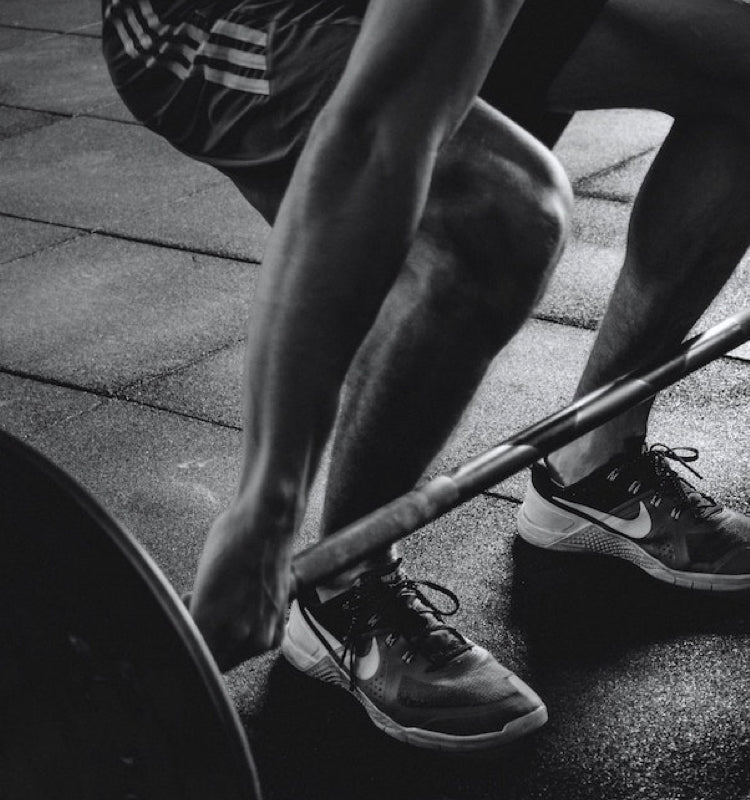 Customer Support
What are your hours of operation?

Our team is in office Monday through Friday between 8-4pm PST with the exception of all Federal holidays.

I have a question. How can I reach your team for support?

Questions? Concerns? We're here to help! Our friendly and knowledgeable staff is on hand to take care of all of your personal needs. E-mail is typically the best way to have your complex questions answered, but you are welcome to contact us over the phone as well.

760-433-5376
info@truenutrition.com

Submit a Customer Support ticket here.

My package says it was delivered, but I haven't received anything yet. / I think my package is lost. What can I do?

If your package shows it has been delivered but has not, we recommend waiting a day or two to see if it turns up. You can check with neighbors, leasing offices or communal areas (if applicable) or any areas surrounding your delivery address to see if it has been hidden to deter theft. If you've exhausted all these resources and waited, please have your order number ready— email us or give us a call at 760-433-5376 so we may begin the Trace Investigation process with the shipping carrier.

If your package was delivered to an incorrect address

My order arrived incorrectly or damaged. How can this be resolved?

Oh no! We're so sorry to hear that. Please snap a few photos and keep your product in its original packaging. You can reach out to Customer Service via phone or email during normal operating business hours and we will be happy to get this resolved for you. To make the process as smooth as possible, please have your order number handy.

I love your products! Do you have an Affiliate Program?

This program is currently under construction! Bear with us, we'll be live with a new Affiliate Program soon.

I forgot to add something to my order. Can you help with that?

Unfortunately, we are not able to modify an order once it has been submitted. If your order has not yet processed or shipped, we are more than happy to cancel/refund it so you may make the necessary changes— simply contact us during normal operating business hours and we will gladly help you out.

Can I use more than one discount code?

We're sorry, but only one discount code may be used per order.

Your website mentions 3rd-party testing. How can I obtain a report?

Shoot us an email, we're happy to help! Simply let us know which material(s) you're interested in viewing reports for, and we will email you the most recent lab report.
Subscribe & Save
What is Subscribe & Save?

Subscribe & Save is a great way to ensure you never run out of your favorite products. Select how often you'd like to receive your order and we'll apply an automatic 7% discount—no code required! Make sure to select "Upgrade to Subscription" in your cart.

How can I cancel my subscription?

You can manage your subscription by logging into your account here. You can cancel subscriptions or modify the frequency by clicking "Manage Subscription" from your Account Dashboard.

Please note: Subscriptions are set to charge at 9pm PST (12pm EST), so be mindful of the time of day you are canceling if you do not wish to receive another order.

Can I apply a promo code?

Subscriptions are already discounted by 7% and may not be combined with other promotions or discount codes.

Can I swap an item in my subscription?

We are unable to swap items in subscriptions. You may view your active subscriptions and cancel anything you no longer need in your Account Dashboard and purchase a new subscription for the item of your choice.

Can I modify the flavors in my subscription?

Unfortunately, we are unable to change flavors. You would need to cancel the subscription item and purchase a new subscription in the desired flavor. Log in to access your account here.
Order Status
My order says it's being processed. How long does this typically take?

We'll send you a confirmation email as soon as your order has been submitted, and another with tracking information when we begin production on your order. Most orders are processed within 24-48 hours, so long as there are not any active promotions or holidays.

My order has already shipped, but I need to change my address. What can I do?

Unfortunately, we are unable to modify an order once it has been submitted. If your order has shipped UPS or FedEx, we can try to redirect the package while in transit, which would be subject to an additional fee. As this is time-sensitive, please contact our team immediately for support.

Can I cancel my order?

Which payment options do you offer?

We currently support major credit/debit cards (VISA, Mastercard, Discover, AMEX), PayPal and AmazonPay.
Shipping & International Orders
Deliveries made to incorrect addresses input at checkout, as well as any address changes, cancellations, or delivery interceptions to processed orders may incur a $10.00 convenience charge plus a 10% restocking fee based upon True Nutrition's discretion. Three failed delivery attempts by any of our carriers may result in forfeiture of order at customer expense.
What shipping methods do you offer?

We use USPS, FedEx and UPS as our shipping carriers for standard, flat-rate shipping. Expedited options are available at checkout for our customers within the contiguous USA— 3 day, 2 day and Overnight. Please note that the cut-off time for an expedited shipment to leave same-day would be 11:00AM PST. If an order is submitted after that timeframe, it would process & ship the following business day.

Why wasn't my express order received within the expected time frame?

Please note that express shipping only guarantees the number of days in transit following the original date of shipping based on the policies of our individual carriers. Express orders received before 11:00AM PST Monday-Friday will be processed on the same business day, guaranteeing the purchased express delivery within 1, 2, or 3 business days (excluding holidays and weekend) respective to the service selected. Orders received after 11:00AM PST Friday through 11:59PM PST Sunday will be processed the following Monday.

When will I receive my order?

Once your order has been processed, most orders are delivered within 5-7 business days. There may be delays experienced from time to time, related to promotions or conditions out of our control (i.e. weather or shipping carrier delays).

How can I track my package?

Keep an eye on your inbox—we'll always send you a confirmation email, as well as an update with tracking information. Individuals opting for Route Insurance will have start-to-finish visibility on their package's status and can report missing or stolen packages online or within the Route app.

Help! My package seems to have made its way into my home country, but I can no longer track it.

Every country has their own unique customs fees and policies, and sometimes packages are stuck in customs waiting to be released. We advise tracking using the provided USPS tracking number with your country's main postal service for further insight once it has crossed the border.
Custom Mixes
What's the difference between a TrueFlavor and a non-TrueFlavor?

Our TrueFlavor options will use Stevia as a sweetener, and our non-TrueFlavor options will use Sucralose as a sweetener instead.

TrueFlavors (Stevia): Flavoring (Natural Flavoring Extracts, non-GMO Rice Powder, Gum Acacia, Stevia).

Sucralose: Flavoring (Natural and Artificial Flavoring and Coloring, Acesulfame Potassium, Sucralose, Modified Food Starch, Silicon Dioxide, Maltodextrin).

What does "light", "regular", and "heavy" mean?

When ordering your custom mix, you have the option to control the flavor intensity. Light means we will add half of the flavoring, regular is our standard, and heavy means we will double up. Please note that flavoring and sweetener are combined. Unsure what to order? Contact our team for additional support.

Are your flavorings vegan-friendly?

Absolutely! All our flavorings are entirely non-GMO and do not contain any animal products whatsoever.

What's the deal with Boosts?

We offer a variety of add-ins to boost the nutritional value of your mix. Our current line-up includes: Multivitamin/Mineral, Branched Chain Aminos, Essential Aminos, Electrolytes, Protein Enzyme, Carb Enzyme, Probiotics, Collagen, SuperGreens, Health, and Mushrooms.

More information regarding our Boosts & Additives here [link].

Why can't I add supplement materials in the Custom Mix Generator?

The Custom Mix Generator is strictly intended for food-grade protein, carbohydrate, and fat powders. We are unable to customize any other nutritional supplements using this tool.

How can I view the nutritional breakdown of my Custom Mix?

When creating your Custom Mix in the Generator, you can view your basic macronutrients from the default screen. You also have the option of clicking 'View Nutrition Facts & Ingredient Listing" for the full breakdown and nutrition facts label.

What is the typical recommended ratio of protein to carbohydrates post-workout?

Most users will take the standard ratio of 2:1 carbohydrates to protein materials post workout. As an example, a customer will typically consume 60g of carbohydrates immediately post workout, and follow that material with 30g of protein 10-15 minutes following their carbohydrates.
Return Policy
Any custom item ordered in a single pound can be returned within 30 days of purchase, so long as 60% remains in the package. Supplements can only be returned if they are unopened and in their original packaging within the 30 day timeframe.
What if I don't like my Custom Mix?

We recommend ordering your custom mix in a single pound prior to committing to a larger size. This is to ensure that you love the flavor, and that it agrees with your unique body chemistry.

Do you offer exchanges?

Unfortunately, due to the custom nature of our products, we do not offer exchanges. Any item ordered in a single pound can be sent back as a return, and store-credit will be issued upon receipt.

Do you provide return labels?

Returns must be sent back to us at the expense of the customer and must be authorized by our Customer Support team. Please reach out to request an RMA number.